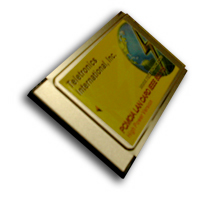 LAN Card 11Mpbs available in 200 mW, 100 mW and 30 mW

This Long Range LAN Card is a flexible data communications system implemented as an extension to, or as an alternative for, a wired LAN, lease line, internet access etc.

Using radio frequency (RF) technology, wireless LANs transmit and receive data over the air, minimizing the need for wired connections.
In conjunction with the latest state of the art SmartAmps™ the range and power of the setup is increased many folds. Complete package with SmartAmps™ (amplifiers), high gain directional antennas and cables (all sold separately) available at discount price.

Equally suitable for both fixed and mobile installations.


Protocol:

IEEE 802.11b compliant

Modulation:

Direct Sequence Spread Spectrum


Frequency Band:

2.4 GHz (ISM band)

Band Width:

2.412 GHz - 2.484 GHz (ISM Band); 11 Channels

Sensitivity:

@ Per < 0.08
11 Mbps @ -89 dBm
5.5 Mbps @ -91 dBm
2 Mbps @ -93 dBm
1 Mbps @ -95 dBm

Power TX:

Model SL-2511CD or NL-2511CD:
23+-1 dBm ( 200mW )

TX/RX Range:

(in free space)
11 Mbps = 1380 Ft. (420 M)
5 Mbps = 1950 Ft. (600 M)
2 Mbps = 2550 Ft. (720 M)
1 Mbps = 3900 Ft. (1200 M)
50 Km with optional amplifier and antenna


Data Rate:

1 / 2 / 5.5 / 11 Mbps per Channel, Auto Fall-Back

PCMCIA:

Type II

Antenna Connector:

Model#: XI-325HP

MMCX RP Connector
(Use connector nearby the LED for outdoor pigtail installations

Regulatory Approbal:

FCC Part 15,Sec. 15.247, Sec. 15.107 and 15.109

Weight:

0.1 Lbs (40 gr)

Dimensions:

4.65" L (118 mm) * 2".1 W (54 mm) * 0.3" H
(7.5 mm)

Operating Temperature:

-10°C ~ 60°C (13 ~ 165°F)

Humidity (non-condensing):

5 ~ 95 %

LED Indicators:

Power (orange):
ON = Power
OFF = No Power


Link (green):
Solid ON = Link
Blink = No Link

---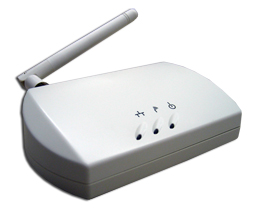 Mini AP (Mini Access point) 802.11g

This Mini AP is a 11b/g WLAN AP Bridge. It has an external detachable dipole antenna with a frequency of 2400 to 2497 ISM band.

This Mini AP is a 11b/g WLAN AP Bridge. It has an external
detachable dipole antenna with a frequency of 2400 to 2497 ISM band.

The is Mini AP is an 802.11g Station Adapter/ Access Point:
Its features include: a 54 Mbps high data rate, backward compatibility,
and 11b wireless LAN. This Mini AP operates at the best range and best coverage with three supported modes: Station, AP, and AP with WDS.


Environmental Specifications


Operating Temperature

0 ~ 55°C

Storage Temperature

-10 ~ 65°C

Humidity

10% to 90% (Non-condensing)

Dimension

80.9x108.2x29.8 mm

Weight

<75g
Technical Specifications


Description

11b/g WLAN AP Bridge

Chipset on-board

Marvell 88W8510H (TOS built in)

Memory

Flash 1Mbytes, RAM 4Mbytes

LAN/WAN Host Interface

1x 10/100 BaseT RJ45 LAN port

Antenna

1x External Detachable Dipole Antenna
with SMA Reverse Polarity connector

Frequency

2400~2497 ISM band

DHCP

Client

NAT/PAT/PPPoE

No

Firewall

No

PPTP/IPSec

No

Management Utilities, Telnet/Windows/Web based

Yes

Default Reset Button

Yes
---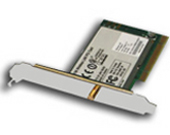 Wireless PCI Card

802.11G/B Wireless LAN PCI Card

The state-of-the-art IEEE802.11g 54 Mbps technology is five times faster than the widely deployed wireless IEE802.11b networks.
Moreover, to protect your existing investment and ensure the seamless migration, the new IEEE802.11g 54 Mbps is completely backward compatible with IEE802.11b.



Product:

802.11g Wireless LAN PCI Card

Standard:

IEEE 802.11g/b

Bus Type:

32-bit PCI V2.2 specification

Frequency Band:

2.4000 ~ 2.4835 GHz

Modulation

802.11G: OFDM (64QAM, 16QAM, QPSK, BPSK)
802.11B: DSSS (CCK, DQPSK, DBPSK)

Channel:

FCC North America: CH1 - CH11

Chipset

Javelin chipsets

Data Rate:

802.11G mode: 54, 48, 36, 24, 18, 12, 9, 6 Mbps
802.11B mode: 11, 5.5, 2, 1 Mbps

Security:

64/128 bit WEP Data Encryption, WPA (TKP with IEEE 802.1x) and AES

Antenna:

External detachable dipole antenna (connector: RP-SMA connector, cable length:94cm)

Drivers:

Windows 98SE/Me/2000/XP

LEDs:

TX/RX, Link

Power Consumption:

Tx: 460mA, Rx: 330mA

Voltage:

3.3V + 5%

Transmit Power:

802.11G: 15dBm (30mW)
802.11B: 17dBm (50mW)

Receive Sensitivity:

54 Mbps OFDM, 10% PER, -69dBm
11Mbps CCK, 8% PER, -85dBm
1 Mbps BPSK, 8% PER, -90dBm

Dimension:

5.3" L x 4.8" W x 0.9" H
134mm L x 121mm W x 22mm H

Weight:

0.22 Lbs (100 gr)

Operating Temperature:

32° - 131°F (0-55°F)

Humidity:

Max. 90% (Non-condensing)

Certification:

FCC, CE